Kidderminster branch – opened by husband and wife vets Edd and Olivia Pring – is Vets4Pet's 93rd practice and continues a very successful 2013 for the company.
Vets4Pets is continuing its successful year with the opening of its new Kidderminster branch.
Opened by husband and wife vets Edd and Olivia Pring, Vets4Pets Kidderminster is the 93rd practice for the company and the fifth opening of 2013, following new surgeries in Denton in Greater Manchester, Rotherham in south Yorkshire, Newton Mearns in Scotland and Bishopton in Bristol.
Mr and Mrs Pring met at the RVC where they both graduated in 2002. Now married with two boys – Dan, aged three and Sam, who is a year old – they wanted to provide a secure future for their young family as well as continue to practice as vets and have a healthy work-life balance. They turned to Vets4Pets for help in finding a suitable site to meet their needs.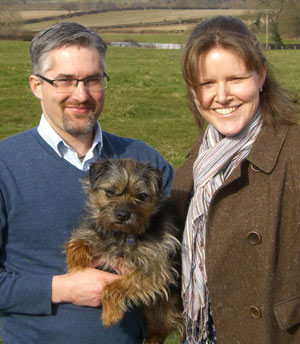 Vets4Pets partner relationship manager Mark Hanson said: "Edd and Olivia had moved to Kidderminster to be close to family. Knowing this we wanted to ensure their practice wouldn't be too far away for them to travel every day. We worked closely with them seeking out sites that would both suit their needs and the criteria that all Vets4Pets practices must adhere to."
Mrs Pring said: "Being a vet is a time-consuming career choice [and] the hours can really eat into your personal time. Having the ability to open our own practice, spread the work load, not work weekends, have no out of hours and get business support means we will be able to do what we love and see our lovely boys grow up."
Vets4Pets says it promises "many more" openings in the next few months.