Researchers at The Pirbright Institute have developed a "reliable, fast and simple to use" field test to diagnose African horse sickness (AHS).
AHS is a viral disease that infects all equine species and has become economically significant within the past century, with outbreaks impacting on the Iberian and Arabian Peninsula, the Middle East, the Indian subcontinent and north Africa.
Improving the speed of AHS diagnosis in the field is a vital factor in controlling spread of the disease and, although tests used by the World Organisation for Animal Health (OIE) have increased the speed and sensitivity of AHS diagnosis, these tests have to be conducted in a laboratory.
Portable test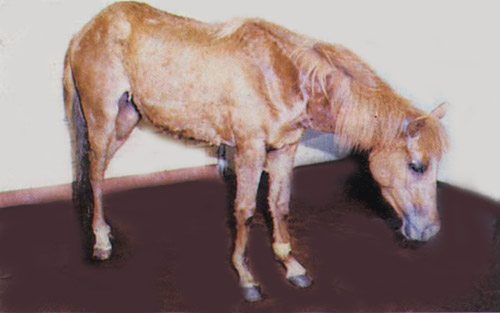 Development of the AHS field test was funded by the Biotechnology and Biological Sciences Research Council and led by Veronica Fowler, Emma Howson, John Flannery and AHS virus (AHSV) group leader Javier Castillo-Olivares, from The Pirbright Institute.
The research team used a technique called loop-mediated isothermal amplification (LAMP) for the first time to detect the AHSV in samples. The LAMP test is portable and allows a diagnosis to be reached within an hour.
The sensitivity and specificity of the test lies within the same range as laboratory testing, although it has a slightly lower sensitivity than the test recommended by the OIE.
This test could, therefore, provide a valuable complementary tool to laboratory testing.
'Paramount importance'
Dr Fowler said: "The ability to determine the disease status of animals in the field is of paramount importance in controlling outbreaks of AHS, as it will enable faster implementation of containment procedures within affected areas."
The team also acknowledged the important potential social and economic benefits of more rapid diagnosis.
Dr Castillo-Olivares said: "Having quick and effective control measures for AHS will help reduce the threat of this disease for the global equine industry and is critical for the international trade of horses."
To make this advance in field diagnostics, The Pirbright Institute team collaborated with researchers from:
the ARC-Onderstepoort Veterinary Institute in South Africa
the Laboratorio Central de Veterinaria-Sanidad Animal in Spain
OptiGene Limited in the UK