Celebrity gardener Alan Titchmarsh officially opened Writtle College's Titchmarsh Centre for Animal Studies. The building cost £1 million to renovate and will provide extra space for around 150-200 students.
Celebrity gardener Alan Titchmarsh officially opened the Titchmarsh Centre for Animal Studies at Writtle College on the morning of September 8, prior to the college's annual graduation ceremonies at Chelmsford Cathedral.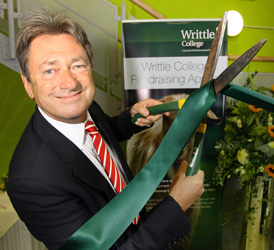 The refurbishment of the Titchmarsh Centre, which cost £1 million, took less than a year to complete and the finished building will now provide around 150-200 students per week three times more space to work in.
The centre is also recognised as being a VNAC (Veterinary Nursing Approved Centre) with many affiliated practices. Parts of the centre are dedicated teaching facilities for veterinary nursing, which includes a dedicated practical teaching room where students can develop the skills required in general practice and prepare for their OSCE examinations.
 
Upon opening the new centre Alan said: "I don't think that there is any other building in Britain that has my name on it, and I find this namesake astonishingly flattering."
Alan Titchmarsh MBE has been the college patron for ten years and is passionate about the future of the college and its students.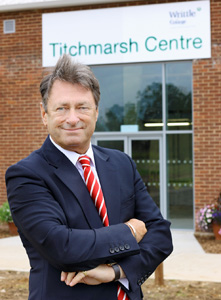 He said: "Writtle College is such a forward thinking college and I am proud to be associated with it. The new centre for animal studies will provide skills that are vitally important – this new centre is all about the skills and empathy of living things."
College principal Prof Dave Butcher said the refurbishment of the building was, in essence, "a classic example of recycling on a grand scale."
He explained: "By renovating an existing but out-dated building, we have created a new space that is ideal for our animals, our students and our staff and which underlines the emphasis that the college continues to place on this most popular aspect of our portfolio."
 
Following the opening of the new centre, Alan attended and presented at two Writtle College graduation ceremonies at Chelmsford Cathedral.