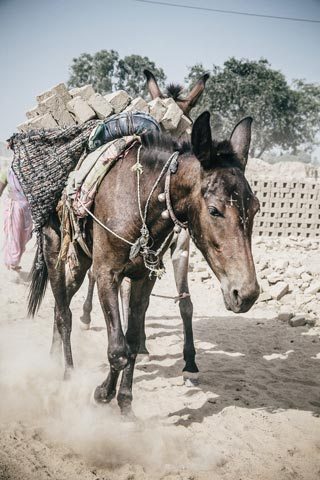 An RVC symposium discussed how selective breeding for desirable traits could push an animal's biology to the point where it breaks down due to increased susceptibility to disease.
"Animals pushed to the limits – implications for welfare, ethics and the veterinary profession" was organised by the RVC in conjunction with the Centre for Agriculture and Biosciences International (CABI).
It focused on how selective breeding and the use of working animals in the developing world can contribute to improvements in animal welfare, but also negatively affect welfare.
Discussions
Presentations relating to working equines, dairy cattle, dogs, production animals and the ethics of "veterinary enhancement" were followed by a panel discussion exploring the compromises and potential avenues for improvement of those animals that have been pushed to their biological limits.
The breakdown in the biology of brachycephalic breeds was contrasted with efforts made with other selectively bred animals, such as dairy cattle, to minimise the welfare impact of genetic "enhancements".
Delegates from Brooke, a welfare charity dedicated to improving the lives of working horses, donkeys and mules, also attended.
Excellent platform
BVA president Sean Wensley, who attended the symposium, said: "Improving the quality of animals' lives is the veterinary profession's first responsibility and this symposium was a great opportunity to discuss some important animal welfare problems.
"Veterinary leadership in animal welfare, interdisciplinary collaboration and increased focus on veterinary and animal ethics are all being developed through Vet Futures and the BVA animal welfare strategy, and this well-attended symposium was an excellent platform for developing these aims."
A full report from the symposium can be found in the 25 July issue of Veterinary Times.