Issues surrounding human resources and nurse consultations will be addressed by two new regional CPD workshops announced by SPVS and the VPMA.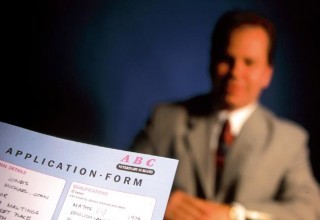 Held in partnership with Zoetis and Royal Canin, the courses – "Appraisals and recruitment" and "The consulting nurse" – will take place in May.
Hosted by Margaret Burnside of leadership and management specialist company Eras, "Appraisals and recruitment" will take place on 17 May in Preston.
Attraction and retention
According to organisers, the course will benefit vets, VNs and practice managers with a responsibility for recruiting and retaining staff as it will provide "useful tools and tips" on how to have more productive appraisal meetings.
Mrs Burnside will explore how to find, attract and select the best candidate.
On 18 May in Scotland, Royal Canin's Clare Hemmings and Brian Faulkner from The Colourful Consultancy will host "The consulting nurse".
Following the success of a similar course aimed at vets, this course has been created for any nurse running consultations or leading their nurse consultation team.
Consults and clinics
Mr Faulkner will explore common issues and communication strategies that deal with different types of nurse consultation. He will also cover the psychology of client satisfaction, how to work effectively with other colleagues and the importance of keeping to time.
Miss Hemmings, meanwhile, will offer a range of options for nurse clinics, including:
weight management
animal behaviour
managing diabetes
geriatric care
BVNA members will be offered discounted member rates at this event.
Booking
To book a place on either course, telephone 01453 872731 or visit the SPVS-VPMA events website.
Workshops cost £265 plus VAT for non-members and £190 plus VAT for VPMA and SPVS members. Cost includes CPD certificates, lunch and refreshments.