The European Medicines Agency (EMA) has recommended all veterinary medicines containing zinc oxide should be withdrawn.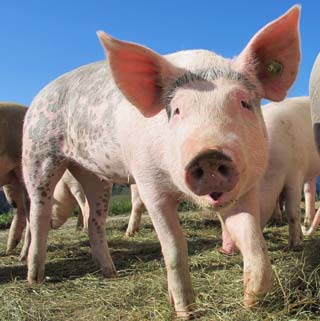 The decision follows an EMA conclusion that the benefit-to-risk balance for veterinary medicines containing zinc oxide is negative.
Non-degradable
The EMA investigation was instigated by the Netherlands and France due to concerns about the potential risk non-degradable zinc oxide presents to the environment, and the risk for co-selection of antimicrobial resistance.
To evaluate the overall benefit-to-risk balance for the products, consideration was also given to the authorised treatment benefits.
The EMA's Committee for Medicinal Products for Veterinary Use (CVMP) has now concluded the treatment benefits of zinc oxide for the prevention of diarrhoea in pigs did not outweigh the environmental risk associated with their use. Effective measures to manage and reduce the accumulation of zinc in the environment could not be identified.
Co-selection for resistance
The CVMP also acknowledged a risk of co-selection existed for resistance associated with the use of zinc oxide, but, at the present time, the risk was not quantifiable.
Based on its scientific conclusions, the committee recommended withdrawal of the marketing authorisations for the products. All EU member states are represented on the CVMP; members from the UK supported the CVMP opinion.
Impact on pig industry
Prior to adopting a final decision, the European Commission, in consultation with member states, will consider the impacts on the EU pig farming industry (changes in pig farming practices to avoid increases in the occurrence of diarrhoea at weaning, to ensure animal welfare and prevent increases in the use of antibiotics) at a meeting of the Standing Committee on Medicinal Products for Veterinary Use.
However, the UK National Pig Association has said it will fight a future ban on the use of zinc oxide in animal feed, as it would remove a key tool in controlling post-weaning diarrhoea.