A team of vets and vet nurses have bared all for charity – by posing for a "naked" calendar.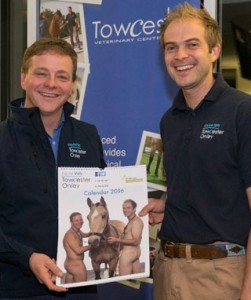 The equine team at Towcester and Onley Vets in Northamptonshire undertook the cheeky challenge to raise funds for the Warwickshire and Northamptonshire Air Ambulance service.
Proving popular
The images, which show the team performing a variety of clinical procedures in nothing but their boots, have proved so popular the calendars are selling as far afield as Germany.
Trainee equine veterinary nurse and AI technician Becky Wallis said: "It is very unexpected, but we are thrilled the calendar has spread so far and we are boosting our donation to the air ambulance."
Towcester Equine Vets have supported the air ambulance for several years. Mike Sheldon, one of the equine partners, was involved in a riding accident some years back and required the assistance of the air ambulance.
But finding new ways of raising money for the charity was proving a challenge.
Raising eyebrows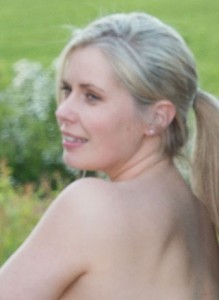 Becky said: "We wanted to do something that would spark the interest of large numbers of people, thus raising the awareness of the charity."
"The calendar has undeniably achieved that, and although we may have raised a few eyebrows along the way, we hope also to raise a significant donation for a very worthy cause."
She added: "As a practice, we feel the air ambulance is an incredibly worthy cause, which is close to the hearts of many horse owners and therefore definitely worth getting our kit off for."
Many of the practice's suppliers have sponsored the calendar to help cover the majority of printing and photography costs.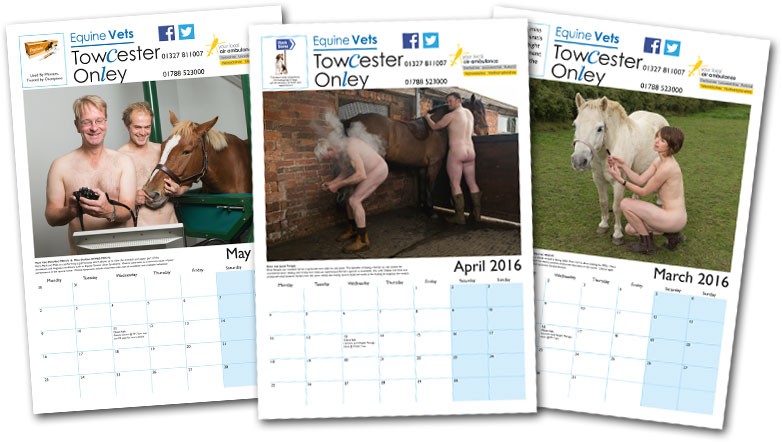 All images © James Rudd Photography