CVS is aiming to add bereavement support advisors across all of its UK practices.
To achieve this, it has initiated a training programme to equip its staff with skills to help owners cope with the different stages of grief.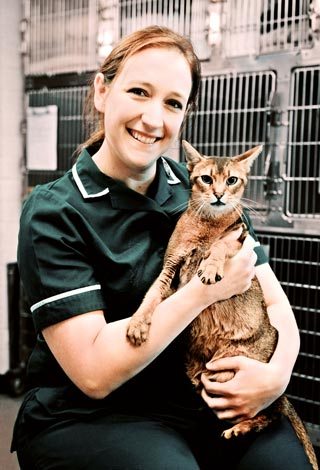 Fifteen vets, nurses and animal nursing assistants have been enrolled on Blue Cross' newly accredited online bereavement support course, with a further 50 scheduled to take it later this year.
The company says it plans to continue the roll-out of training in 2017.
Accredited course
Blue Cross' Pet Bereavement Support Skills Training is an NCFE-accredited, seven-week distance learning course designed to provide learners with a set of skills to help them better support bereaved pet owners.
It is based around seven modules, assessed by short answer essays, discussion forums and quizzes. Blue Cross has also developed a series of collaborative tasks and a learning toolkit.
Support network
Deborah Orr, business trainer and course leader at CVS' e-learning facility the MiNurse Academy, said: "Bereavement is something our colleagues face daily in practice and it can be challenging to cope with the variety of ways in which people cope with the different stages of grief.
"A strong support network at this difficult time is vital not only for the emotional well-being of the bereaved family, but also for the long-term welfare of the veterinary team.
"Blue Cross has provided a support network for bereaved clients and has helped veterinary teams for many years, so its expertise in this area is renowned.
"The development of this course and its recent accreditation have enabled us to work towards providing a higher level of support to bereaved owners in-house, while also supporting a fantastic animal welfare charity."