Elisabetta Mancinelli has become an RCVS specialist in zoological medicine (small mammal).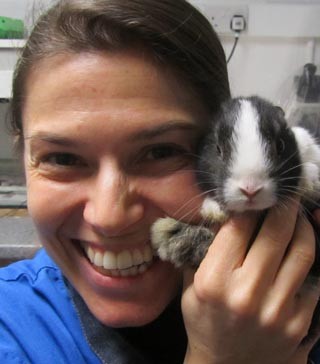 Dr Mancinelli, one of seven referral vets at Bath Veterinary Referrals, became the first vet in Europe to pass, by examination, the European diploma in zoological medicine with specialty in small mammals two years ago.
Having relocated to the UK to pursue further studies in exotics nine years ago, the Veterinary Times editorial board member has spent the last nine months at Bath Veterinary Referrals, Rosemary Lodge Veterinary Hospital – part of Independent Vetcare.
Fantastic achievement
Alex Gough, head of internal medicine for Bath Veterinary Referrals, said: "This is a fantastic achievement for Elisabetta and one we are all very proud of.
"We've long been one of the busiest referral centres in the south-west and we are always striving to improve our referral offering. Since joining the team her exotic expertise has added another string to our bow and becoming a specialist in zoological medicine further enhances this."
Dr Mancinelli has now reached the highest qualification possible; however, her enthusiasm remains.
She said: "It's a privilege to be able to live your passion and I look forward to continuing to treat chinchillas, pythons and macaws, and everything between, at Bath for many years to come."