A donation of 50 elephant feet to the RVC for postmortem, research and teaching have provided an "invaluable insight" of foot disease in the species and aided future diagnosis of lameness in the animals.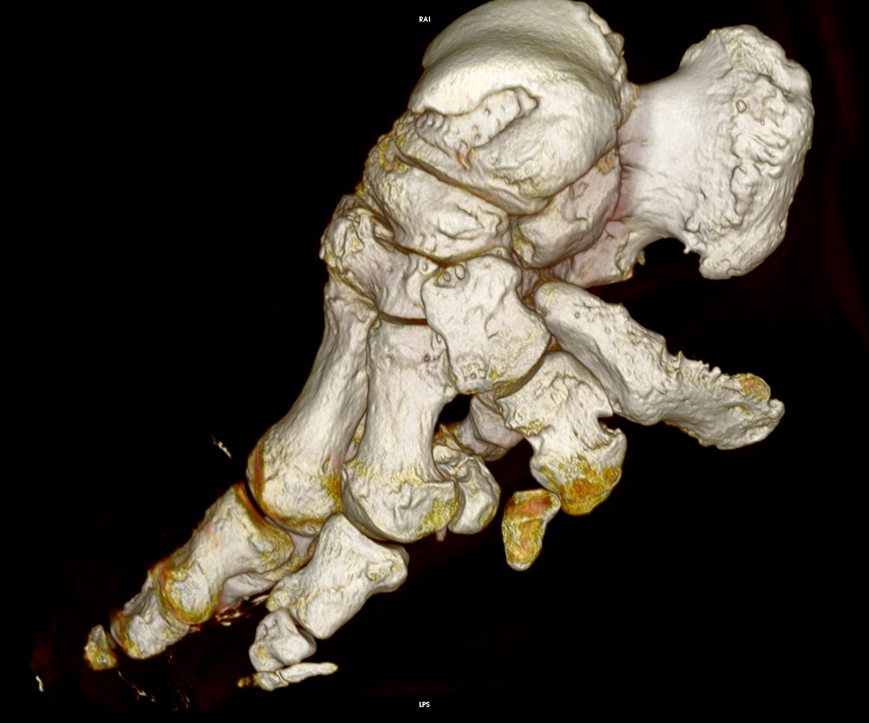 For the first time, RVC researchers have used CT scans to characterise skeletal problems in the feet – donated by zoos and safari parks across the EU – to gain a better understanding of which type of diseases affect the musculoskeletal system and which anatomical structures are most commonly affected.
Foot disease
CT scans showed every one of the 50 examined had some degree of foot disease at the time of death, with many of the problems relating to weight-bearing and ageing.
The study was performed by Sophie Regnault, a PhD student at the RVC's structure and motion laboratory, and Jonathon Dixon, a clinical training scholar.
Their work, "Skeletal pathology and variable anatomy in elephant feet assessed using computed tomography", has been published in the open access journal, Peer J.
Invaluable insight
RVC professor of evolutionary biomechanics John Hutchinson said: "This study has resulted in invaluable insight into the underlying causes behind musculoskeletal diseases that affect elephants' feet.
"Along with previous research at the RVC, this study will help vets recognise foot disease and continue to improve elephant welfare and management."
Dr Weller said: "This study is a great example of where biomechanics are linked to clinical problems, thus helping us vets to not only diagnose and treat disease better, but to also put preventive measures in place. It will also form the basis for further study on the effect of husbandry on musculoskeletal health in captive elephants."
The study was supported by the Biotechnology Sciences Research Council (UK), and supervised by the RVC's professor of comparative imaging and biomechanics Renate Weller.