Tickets are on sale for BEVA Congress 2016, with association members registering before 4 August being offered "significant" discounts.
Europe's largest equine veterinary conference – to be held at The International Convention Centre in Birmingham from 7-10 September – offers an extensive CPD programme, world-class science and innovation, day-to-day veterinary practicalities and a buzzing commercial exhibition.
Recurring themes
In addition to the clinical programme, tactics to achieve a work-life balance and the applicability of evidence-based medicine are recurring themes over the three days.
Five separate programmes will run concurrently in five adjacent halls, deploying a mix of traditional lectures, panel discussions and interactive forums to suit equine vets and mixed practitioners at any stage in their career.
Veterinary nurses, farriers, equine physiotherapists and equine dental technicians can also enjoy specific sessions focused on their areas of expertise.
Get stuck in
In addition, daily practical sessions will take place in the exhibition hall, building on the success of last year's popular format, and will allow delegates the opportunity to get hands on with dead heads and digital models.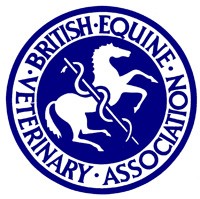 Programme highlights include:
advanced orthopaedics
career and practice development sessions
evidence in surgery and critical appraisal tools
effective sedation
lab tests debate
clinical research presentations
For more information and to book, visit www.beva.org.uk