News of the Government's plans to draft legislation for the ban of wild animals in circuses have been "welcomed" by veterinary associations and welfare groups.
Veterinary associations and welfare groups have "welcomed" news that the Government has begun work on draft legislation to set out exact details of its upcoming ban on the use of wild animals in circuses in England.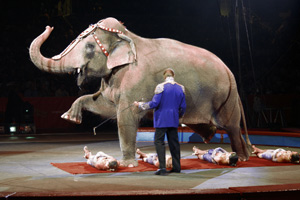 The announcement from Government comes after DEFRA published the responses to its consultation: Welfare of Wild Animals in Travelling Circuses.
In a joint statement, the organisations said: "The Born Free Foundation (BFF), the British Veterinary Association (BVA), the Captive Animals' Protection Society (CAPS) and the RSPCA welcome the news that the Government has begun work on draft legislation.
"We will support Government in any way possible to bring about the implementation of such a ban at the earliest possible opportunity."
The consultation, which ran from March 1 to April 25 2012, sought views on a proposed licensing scheme to promote and safeguard the welfare of wild animals in travelling circuses in England, but did not offer the opportunity for views relating to an outright ban.
236 responses were received but major welfare groups, including CAPS and the RSPCA, did not respond as they insist a ban is the only way the welfare of circus animals can be truly improved.
CAPS director Liz Tyson told Vetsonline that her organisation, as well as other major welfare groups, met with animal welfare minister Lord Taylor to explain they were boycotting the consultation because the proposed licensing framework – which will see DEFRA award licenses to travelling circuses that meet certain welfare requirements – will not be effective.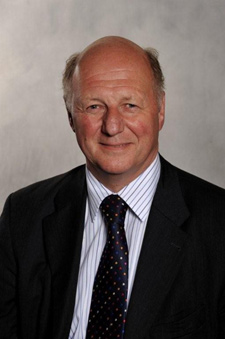 "A licensing framework won't work," she said. "The consultation did not offer the chance for non-agreement so this is why we did not take part, and we met with Lord Taylor to tell him that.
"An outright ban is the only solution."
Announcing the draft legislation yesterday (July 12, 2012), Jim Paice, minister for agriculture and food, said: "Today [July 12, 2012] we are announcing that we are working on draft legislation which will set out the exact details of [the] ban."
However, BFF, BVA, CAPS and the RSPCA are wary of a missing "clear start date".
"We remain concerned that, despite repeated requests for clarification by both the circus industry and animal welfare stakeholders, no clear start date for the ban has been set," they said. "We believe that an implementation date for the ban must be announced as soon as possible."
Mr Paice insists the licensing scheme "will protect the welfare of wild animals in travelling circuses in the intervening period before a ban can be brought into effect.
"We expect to publish draft legislation for a ban as soon as parliamentary time allows."