An abandoned dog pulled from a canal is on the mend after being rescued and treated for a chronic ear infection.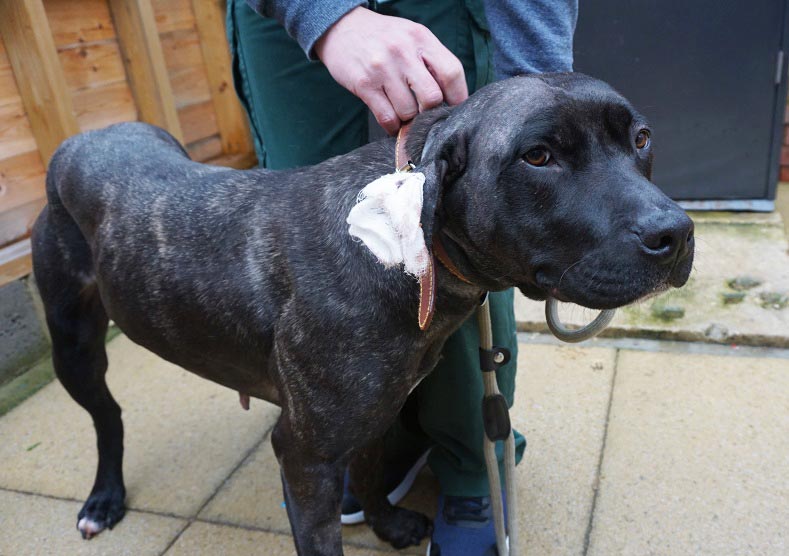 The 14-month-old Staffordshire-cross, which has been named Abbey, was found in the canal in Park Royal, north-west London by a member of the public, who alerted the dog warden.
Abbey was then taken to the Mayhew Animal Home in Kensal Green, where the veterinary team examined her and found she had a chronic ear infection.
Narrow ear canal
Head vet Ursula Goetz noticed Abbey's right ear was irritating her, as she was scratching it a lot.
She said: "On further inspection, we discovered Abbey had a very narrowed ear canal, so much so hardly any air was able to get through the ear canal any more.
"This usually happens through chronic ear infections, which causes the body to react with inflammation which will, over time, narrow the ear canal until it becomes impossible to treat without surgery."
Needed corrections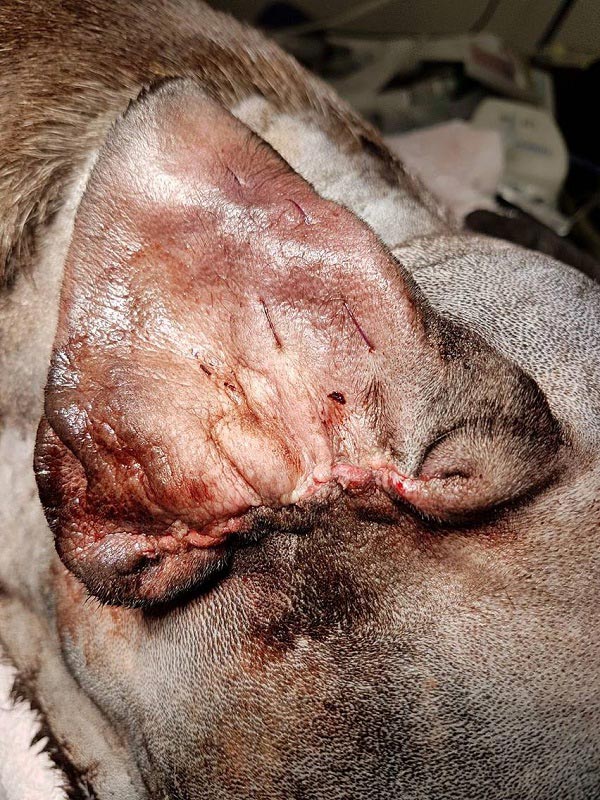 Abbey had to have a total ear canal ablation and a ventral bulla osteotomy on her right ear, so had her whole ear canal removed.
Her middle ear was also flushed and cleaned out with the surgery, with the hope it would help take away the discomfort and soreness.
Dr Goetz continued: "If left untreated, the chronic infection can, over time, cause damage to her sense of balance, meaning she might have developed a permanent head tilt, to the extent of falling over and not being able to walk in a straight line. Thankfully, this risk is now removed and Abbey is on the road to recovery.
"Despite clearly having been in pain and uncomfortable for a long time, it is just remarkable what a nice character Abbey is."
Abbey is recovering well from the surgery and staff are keen to find her a new home.