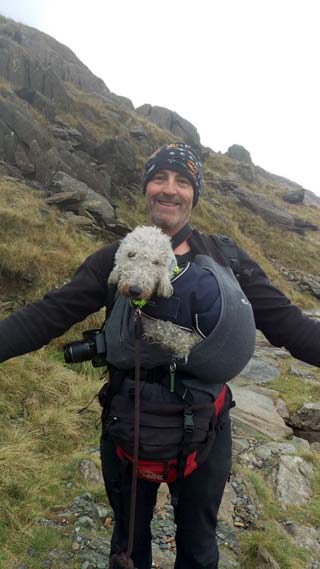 Archie the Bedlington terrier has been crowned winner of NOAH's Spring In Their Step competition.
The Gloucester canine was chosen from hundreds of entries, by judge and Your Dog editor Sarah Wright, for embodying the joy of the season.
The competition is part of NOAH's I Heart My Pet campaign, designed to provide independent, expert advice on pet health care to owners across the UK.
Awesome news
Archie's owner Paul Hooper said: ''It's awesome news to hear Archie has won the competition.
"I've had Archie for almost eight years and he's a big part of the family. He has been raised in the country, so adores springtime."
NOAH chief executive Dawn Howard said it was fantastic to see such joy and energy shining through from the entries received.
Seeking advice
"The competition was designed to highlight the importance of pet health care as a whole, encouraging owners to seek independent, expert pet health care advice at all times.
"Once again, it's been heartening to see how seriously UK pet owners take the health of their pets through the stories they've told us and the images they've shared."