Representatives of 14 different breeds came together at The Kennel Club last week (February 7) to discuss issues of breed health and to look at steps taken to increase positive breed characteristics.
The Kennel Club (KC) held its inaugural high profile breed education day last week (February 7) to discuss the current state of pedigree dog health.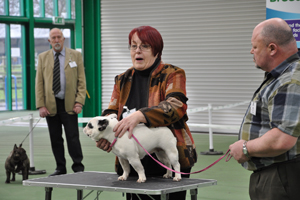 Representatives of the 14 high profile breeds got the chance to showcase the health work that has been undertaken to judges of these breeds and the vets who monitor them at general and group championship shows.

Each breed was represented by dogs that have good characteristics and that are moving away from exaggerations, as well as those that show conformation or movement problems still faced within the breed. 
Penny Rankine-Parsons is breed health coordinator for French bulldogs and a KC judge. She said: "The idea of a high profile breed education day is an excellent one. It gives the high profile breeds representatives the chance to talk to each other and exchange ideas and, in certain cases, work together.

"I made contact with a number of breeds about collaborating on research projects and organising seminars between us. It's a wonderful day for developing a collaborative approach to breed health. I think it's a brilliant initiative, and it is very good for judges and group judges as it gives us access to up to date information about the breeds, helping us to continue rewarding healthy dogs in the show ring."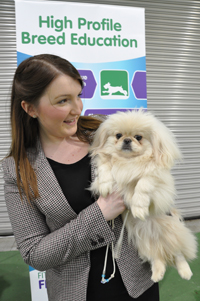 Charlotte McNamara, high profile breed coordinator at the KC, added: "We have seen fantastic work being undertaken by breed clubs and breeders who are passionate about ensuring the future health of the breeds they love. 
"This day was a real opportunity for them to highlight the incredible progress that has been made.
 We were extremely impressed with the turnout on the day, and believe that by bringing together judges, breeders and vets, we can help give everyone a better understanding of the unique challenges faced, and the results achieved within each of the 14 breeds.

"We were impressed with the dedication and passion we saw from the breed representatives and are confident that by continuing with a unified approach we can all help to further improve the health and happiness of these breeds."

Further information on high profile breeds can be found at www.thekennelclub.org.uk/highprofilebreeds