Specialist veterinary virology, serology and DNA diagnostics company Biobest Laboratories is offering a new PCR test service for porcine reproductive and respiratory syndrome virus (PRRSV).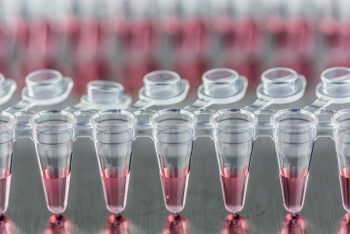 The company states: "We have carried out substantial research and development work to bring this assay to market. The new test can detect both European and North American PRRSV strains and shows excellent levels of sensitivity on all sample types.
"The test is, therefore, an excellent choice both for herds screening to confirm negative status and also where PRRSV is suspected."
Sample types
The following sample types can be tested:
Whole blood spotted on to fast transient analysis cards.
Serum – red top tubes (plasma samples from heparin tubes must not be sent).
Tissue samples – small piece of fresh lung tissue recommended.
Semen – minimum 1ml raw or extended semen.
Oral fluid – minimum 1ml raw oral fluid or GenoTube swab soaked in oral fluid for a minimum of 2 minutes.
The test will be routinely run every Thursday, with samples received by 9am on Thursday morning reported the following day.