SPVS/VPMA will be hosting a CPD event next month aimed at helping practices get the most from reception staff.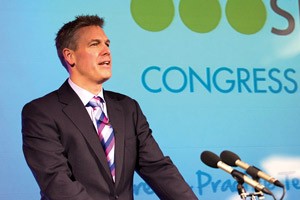 Entitled "Training the veterinary receptionist", the event will be held from 10am to 4.30pm at the Marriott Hotel in Preston on October 21.
Brian Faulkner will share his experience of successfully embedding reception training within his own practice.
He will describe how veterinary receptionists are pivotal in ensuring pets, owners, nurses and vets work together to achieve optimum clinical resolution. And how, by getting this right, they contribute to optimum financial resolution.
The event is aimed at practice managers, owners, head nurses or head receptionists whose job description includes training the reception team.
For maximum benefit, VPMA/SPVS recommends managers bring a key member of their reception team with them. To make this affordable, the second place is being offered at half price.
Prices are £190+VAT for SPVS and VPMA members and £265+VAT for non-members – CPD certificates, lunch and refreshments are included.
Book online at www.spvs-vpma-events.co.uk or by calling 01453 872731.