A group of dog rescue and rehoming organisations has called for a "name and shame" policy against those responsible for puppy farming.

More than 400 delegates from 68 rescue and rehoming organisations across the UK, Ireland, the Channel Islands and the Isle of Man gathered for this year's Association of Dogs and Cats Homes (ADCH) Conference in Birmingham.
Data sharing
Delegates were urged to keep up the pressure on puppy farmers by sharing data on those profiting from the trade across Europe and naming culprits.
Mark Beazley of Dogs Trust Ireland, Andrew Kelly of the Irish Society for the Prevention of Cruelty to Animals and David Bowles of the RSPCA laid bare puppy farming facts, outlining the true extent of one of the biggest issues facing the animal welfare sector in Ireland and the UK.
Inconsistent enforcement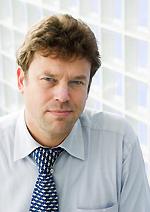 The RSPCA estimated the puppy market is worth between £100 million and £300 million a year, with some dealers earning millions in a year.
Ireland has experienced some of the biggest puppy farming problems, where there remains widespread non-compliance from Irish breeders and inconsistent enforcement.
Meanwhile, Mr Bowles warned the UK is now one of the biggest markets for the puppy trade in the EU, with a number of trade routes from Ireland, Lithuania, Poland and the Czech Republic cited as servicing much of the demand for puppies, which is not met by other sources.
He also revealed it is estimated around 80% to 90% of Irish puppy-farmed litters end up in the UK, having been bred in conditions that leave them susceptible to carrying diseases that put other animals and the public at risk.