Veterinary professionals have the opportunity to shape the future of the profession and boost their CPD hours by attending an education symposium this summer.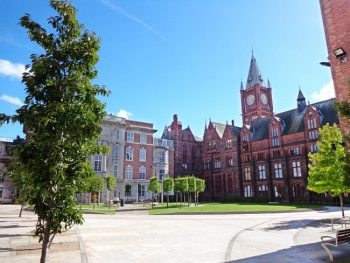 VetEd 2017 will take place from 6 to 7 July at the University of Liverpool, with a pre-conference workshop scheduled for 5 July.
There, organisers say, attendees will unpick the challenges facing the profession and explore how education could be used to support future vets and VNs.
A fresh look
VetEd was established by a group of veterinary educators working in vet schools across the UK and Europe. The annual event, which rotates between the vet schools, aspires to be an economical way for educators to share ideas and innovations for teaching undergraduate and postgraduate vets.
VetEd says there is a need to take a "fresh look" at how future colleagues are selected, educated, prepared and supported throughout their career. This is due to a number of issues facing employees, from an increase in corporate practices to the need for a work-life balance.
VNs welcome
Also new for this year, the symposium is open to VN delegates in recognition of "allied health professionals" having a part to play in shaping the future of the profession.
A spokesman said: "The event will provide attendees with the opportunity to learn about what is new and innovative in the world of veterinary and VN education, both at undergraduate and postgraduate level.
"With a friendly and inviting atmosphere, collaboration and conversation is the key to a successful symposium. Our poster sessions, workshops, discussion panels and practical demos all aim to be as interactive and inspiring as possible."
Themes
Main conference themes will include:
pedagogic (educational) research
pre, para and clinical teaching
well-being
admissions
widening participation and engaging with allied professionals
For further information about both submitting an abstract and registration, visit tymfu.org/veted2017