DEFRA is developing proposals to ban circuses from using performing wild animals and has launched a consultation to issue licences based on strict welfare standards in the interim. 
DEFRA is currently developing proposals that could see its much-stated desire to ban the use of performing wild animals in travelling circuses become a reality.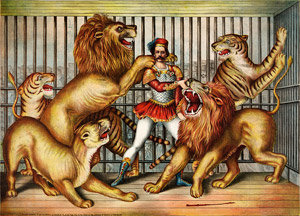 On March 1, the department said it would seek a legal ban "at the earliest opportunity". In the meantime, a consultation has been launched to help shape a new licensing scheme to ensure traveling circus owners meet specific welfare standards.
According to Lord Taylor, DEFRA's animal welfare minister: "There is no place in today's society for wild animals being used for our entertainment in traveling circuses. Wild animals deserve our respect."
Officials estimate the current number of wild animals in circuses – including tigers, camels, zebras and snakes – to be between 35-50.
Lord Taylor added his department has often said it wanted to ban the "outdated" use of wild animals, but "serious legal issues" needed to be considered by officials.
"We are developing proposals to introduce a bill as soon as Parliamentary time allows," he said.
"In the meantime we are introducing a circus licensing scheme to ensure decent conditions for wild animals in travelling circuses."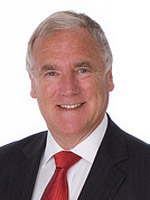 The two-month consultation into circus licensing looks at requiring circus owners using wild animals to hold a valid licence, meet strict welfare standards, and have care and retirement plans for each animal.
Welfare criteria will include:
Good accommodation and housing while being transported, at a performance, and in winter quarters;
Veterinary care;
Control of who has access to the animals;
Good dietary provisions, including proper food storage and preparation;
Environmental issues, such as noise and temperature;
Welfare during training and performance.
DEFRA has said it plans to put draft regulations before Parliament by summer 2012.
BVA president Carl Padgett welcomed the Government's announcement, but said: "The introduction of primary legislation is a slow process and we remain frustrated by this further delay […] We would urge the Government to do all it can to introduce a ban as quickly as possible to end the exploitation of these animals whose existence in the confines of a circus is solely to entertain people."

The licensing consultation closes on April 25 and can be viewed here.