Vet nurses and their representatives from across the UK arebeing invited to define the standards for the modern day veterinarynurse at BVNA Congress 2009.
Lantra, the Sector Skills Council for the environmental and land-based industries, is working to develop and update what are known as National Occupational Standards and is calling for veterinary nurses to take part in a consultation to ensure the standards accurately reflect current working practices within the industry.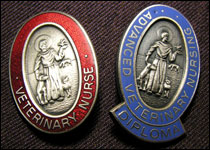 National Occupational Standards have many uses for employers, organisations and individuals. As they describe in detail the level of skill required to carry out a particular job they are an incredibly useful tool for workforce and individual professional development. They can assist in:
Identifying best practice,
Evaluating current skills or skills gaps,
Identifying development needs of employer or employee,
Planning and identifying appropriate training,
Developing job descriptions and people specifications.
Lantra's industry partnership manager, Lisa Jarvis, said: "National Occupational Standards identify the essential building blocks the detailed knowledge, understanding, ability and experiences somebody needs to carry out their job effectively.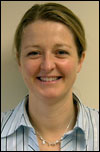 "These standards form the basis of vocational qualifications, so they need to be completely up-to-date to best reflect how the industry currently operates and to ensure they can be easily understood by everyone.
"Attending BVNA is a great place for veterinary nurses and their representatives to come and talk to Lantra and help shape the future of the industry. As an RVN and industry's link to Lantra, I am looking forward to talking to as many veterinary nurses as possible and to encourage them to sign up and set the standards for the future as this is their chance to have their say."
Lantra represents 17 environmental and land-based industries, including veterinary nursing, which will benefit by ensuring that their own National Occupational Standards are fit for purpose. The standards help businesses improve performance and productivity as they can be used to identify the skills needed for their workforce, highlight best practice, develop training and recruitment plans and develop job descriptions.
Visit Lantra in the gallery of the Kettering Conference Centre during BVNA (October 9-11) to take part in the consultation and help the industry get the most out of the skills system. For more information visit www.lantra.co.uk/nos or call Lantra on 0845 707 8007.