A kit to help pet owners and vets correctly administer treatment for otitis externa has been launched by Dechra Veterinary Products.
The Healthy Ears Combi Kit has been designed to aid veterinary professionals when dispensing Canaural and CleanAural together.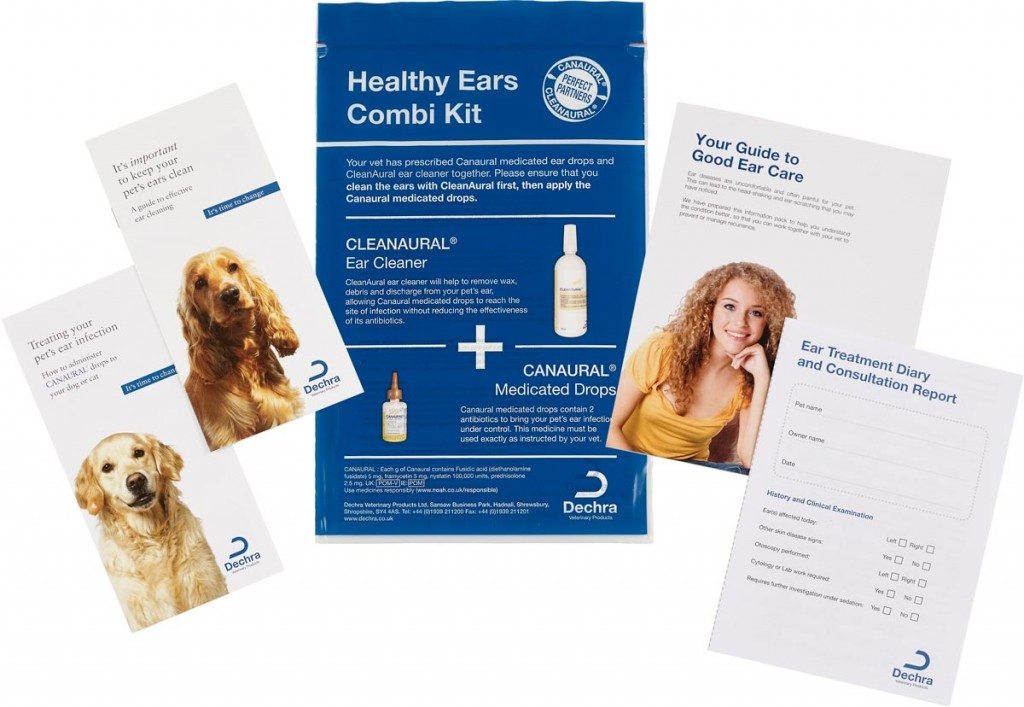 The kit contains:
a guide to effective ear cleaning
an illustrated, step-by-step instruction guide to administering Canaural
a diary and consultation pack for owners to diagnose and treat their pet's ear infection
Confidence boost
Dechra brand manager Claire Morgan said the Healthy Ears Combi Kit had been created to support practices and owners alike.
She said: "The new kit will give owners more confidence in the important role they play in their pet's ear health and encourage them to engage in the treatment plan, thereby supporting veterinary professionals in the cycle of care.
Reminder
"As well as serving as practical storage for the products, it acts as a reminder to dispense CleanAural, as well as Canaural, as the self-cleaning mechanism of the animal's ears is often compromised by infection.
"CleanAural does not compromise the antimicrobial activity of Canaural, so they are perfect partners for maintaining healthy ears."
Free Healthy Ears Combi Kits can be ordered from your veterinary wholesaler.