Dechra Veterinary Products has appointed Craig Sankey as brand manager to develop its marketing and engagement programmes.
Dechra Veterinary Products has strengthened its marketing team with the appointment of a new brand manager, Craig Sankey. Craig will be responsible for the development of marketing and engagement programmes to support Dechra's endocrinology portfolio. He will report to senior brand manager, Larry King.
Dechra has a particular specialism in the endocrinology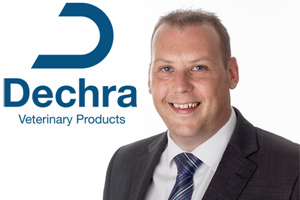 sector, offering products such as Felimazole, indicated for the treatment of feline hyperthyroidism; Vetoryl,for the treatment of Cushing's Syndrome and Libromide, used in the treatment of canine epilepsy.
Craig Sankey, a business studies graduate, brings 15 years' marketing experience to the company.
Commenting on his appointment, Larry King said: "Endocrinology is a key area of expertise for Dechra. We believe Craig's retail experience will enable him to bring fresh approaches to our marketing campaigns and to the support we offer our practices. We're delighted to welcome him."
Dechra Veterinary Products Ltd is part of Dechra Pharmaceuticals PLC and specialises in the development and marketing of licensed branded pharmaceuticals for companion animals in the global veterinary market.