Fees due by March 31, says college, with any coming after that costing an extra £35. Any payments not received by May 31 will result in removal from the register.
Veterinary surgeons are being reminded that they have until the end of March to pay their retention fees if they wish to remain on the RCVS register.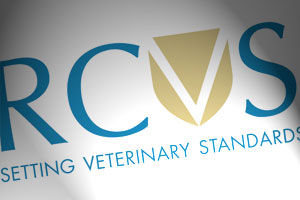 The college warns that any payments received after April 1 are subject to an extra £35, and any payments not received by May 31 will result in removal from the register.
The RCVS says fees can be paid through its website, by cheque, direct debit – which will need to have been set up in advance – or bank transfer. Payments cannot be taken over the telephone. If paying by cheque or bank transfer, the college reminds vets to write their name and register number on the back of the cheque or as a bank transfer reference. This is particularly relevant to anyone making payments on someone else's behalf. The college says this is necessary because it processes more than 22,000 registrations every year and it needs to be clear which payment belongs to whom.
For those who have set up a direct debit, things are slightly different this year. The RCVS normally aims to take payment on March 31, but as this falls on Easter Sunday this year (2013), the payment will be taken "as soon as possible". If you are interested in setting up a bank transfer, you can call the RCVS finance department on 020 7202 0723 for the college's account details.
The college also reminds vets they need to confirm or update their register details annually as part of renewing their registration. The deadline for this is not until September 30, but the RCVS suggests members may find it convenient to update their details at the same time as paying their fees. UK and overseas practising members also need to confirm they have met CPD requirements. Renewals can be made either online or via the form included with the annual renewal notice, regardless of how payments are made.
To pay or renew your details online, visit the RCVS website.