Despite improvements and initiatives in the dairy industry, the welfare of dairycows has not improved significantly in the past decade, according to the Farm Animal Welfare Council.
This revelation came today (October 22) as the independent advisory body launched its Opinion on the Welfare of the Dairy Cow on its website (www.fawc.org.uk)
FAWC Opinions represent a form of advice reflecting changeswithin the structure of the council and in how it presents its adviceto Government on farm animal welfare issues.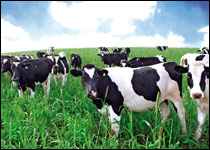 An Opinion is a briefreport outlining the major causes of concern for animal welfare andmaking recommendations for improvement within a restricted scope. Theaim is to be responsive to specific issues in a shorter timescale thanthat needed for the traditional FAWC report.
FAWC chairman Christopher Wathes said: "This Opinion aims to review the welfare of the dairy cow since FAWC's previous report in 1997.
"Economic pressures on the dairy industry over the past decade have forced British farmers to seek greater efficiencies, resulting in significant changes in dairy husbandry. Some believe that these developments have compromised the cow's welfare. Certainly, the low profitability of dairy farming has compromised investment and maintenance on many farms which, in turn, may have hindered progress in reducing the incidence of lameness, mastitis and metabolic diseases.
"In our previous report, our main concerns were in relation to endemic diseases, infrastructure and stockmanship. These same concerns persist today and are covered in this Opinion. They can be amalgamated into one question: does the modern dairy cow have an acceptable standard of welfare?"
Professor Wathes, who is also chair of animal welfare at the Royal Veterinary College, said: "While there have been many improvements and initiatives in the dairy industry to address key welfare issues since 1997, evidence shows that the welfare of dairy cows has not improved significantly in the past decade.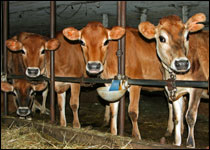 "There are still critical issues about the welfare of the dairy cow to be addressed over the next few years and these are covered in the Opinion. More should be invested in education, skills, training and professional development of both farmers and stockmen.
"A lifespan of eight years for the dairy cow is already achieved by the best dairy farmers and should be an aspiration of the entire industry."
Copies of FAWC Opinions are available on the FAWC website.
_______
The Farm Animal Welfare Council was established by Government in 1979 to keep under review the welfare offarm animals on agricultural land, at market, in transit and at placeof slaughter; and to advise ministers at DEFRA and the devolved administrations inScotland and Wales, of any legislative or other changes that may benecessary.