CVS Group has announced its intention to launch its own range of pet insurance policies after appointing Simon Morrall as its first director of insurance.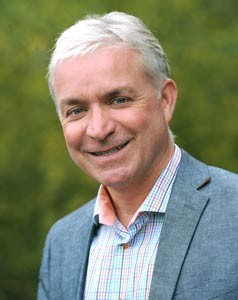 Mr Morrall has a long career in financial services, having worked for the financial services team at global IT company Oracle before moving into consultancy. He has also run his own medical insurance business.
He joined the company in December 2015 and reports to CVS (UK)'s finance director Nick Perrin.
Building knowledge
Mr Morrall said: "CVS is a successful and fast-growing company and the opportunity to build a new division, focused on providing pet owners with outstanding insurance solutions, is very exciting.
"I'm building my knowledge of the practice environment and the key requirements of pet owners from their chosen insurance policy. In tandem, I am already starting work on the development of our insurance offering."
No date has yet been announced for the launch of the service.
Logical step
Mr Perrin added: "As we work towards our mission of delivering the highest standard of veterinary care to pets and their owners, the addition of a range of bespoke pet insurance products is a logical next step and will complement and support the excellent veterinary care being provided by our practices across the UK.
"We are delighted to welcome Simon and are very much looking forward to launching into the pet insurance sector."
CVS, the UK's fastest growing group, now owns 117 veterinary practices across 333 sites in the UK as well as laboratories, pet crematoria and an E-commerce arm.