CVS Vets has announced its fifth New Graduate Scheme, helping post-university veterinary hopefuls get the best start in their career in one of the company's 232 UK-based practices.
CVS Vets has launched the fifth year of its New Graduate Scheme to help veterinary hopefuls get the best start in their career.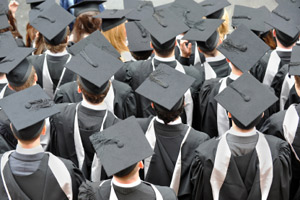 The scheme will provide graduates with year-long mentoring at one of 232 practices across the UK, as well as providing CPD in the subject areas in which they practise.
The company also said the scheme will allow graduates to visit CVS referral sites and one of its laboratories.
At a clinical level, the graduates will be teamed up with experienced vets to support them with the day-to-day challenges of being in practice, such as:
the consultation process;
spaying bitches;
interpreting radiographs;
and meeting the needs of the client.
Graduates will also be able to carry out both routine and common non-routine surgical procedures during their year placement, and will have access to, and training in, medical diagnostics.
The company created the scheme in 2008 in recognition of the stress and anxiety that can surround the graduate's search for their first post-university job.
According to CVS, the 2011 scheme had a record number of graduates, with 42 candidates taking part. Due to popular demand, there are also plans afoot to introduce a second year scheme.
To apply, email Joanna Egginton at joanne.egginton@cvsvets.com with your CV and a covering letter.