Vets Now has announced details of its sixth annual Emergencyand Critical Care Congress, including news of a new advanced emergencyand critical care lecture stream and the keynote veterinary nursing speaker.
The Vets Now congress traditionally offers a balanced lecture programme for both veterinary surgeons and veterinary nurses, which is again, this yeardelivered by a host of Emergency and Critical Care experts from aroundthe world.
The two day event, which will be held at the Majestic Hotel in Harrogate on November 12-13, will feature an advanced lecture stream for the first time, taking place on November 13 from 8.30am 4.30pm. The stream is aimed at professionals with a more advanced level of experience in emergency and critical care medicine, with lectures delivered by Tim Hackett and Richard Coe.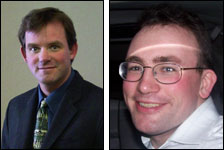 Mr Hackett is associate professor of small animal emergency and critical care medicine and also the small animal chief of staff at the James L Voss Veterinary Medical Center at Colorado State University, where he heads the critical care unit. Richard Coe is a European veterinary specialist in surgery and works in private referral practice in Scotland, offering a comprehensive surgical referral service in soft-tissue and orthopaedic surgery.
Professor Hackett's advanced stream topics at congress include a "blood gases/Lactate" lecture, "assessment of the acid base balance: case studies" and "aortic thromboembolic disease: options for management". Mr Coe will lecture on "damage control surgery" and "abdominal drainage: open versus closed".
Vets Now is also "especially delighted" to welcome Harold Davis Jr, veterinary technician and president of the Veterinary Emergency and Critical Care Society whose lectures will hold particular appeal for veterinary nurses attending the event.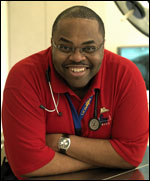 Mr Davis is currently manager of the Emergency and Critical Care Service at the Veterinary Medical Teaching Hospital at UC, Davis in the US.
His Lecture topics for this years congress include: Intravenous access: Considerations and alternatives, Triage in the Emergency Room, Initial management of the emergency patient: A conceptual approach, Monitoring the critically ill patient: How to tell when your patient is in trouble, Nursing management of the post op anaesthesia patient, Nursing Care protocols for the critically ill patient and The Ultimate Emergency: Cardiopulmonary arrest.
The Social Programme remains one of the highlights of the event and our Moulin Rouge themed entertainment this year promises to deliver ultra-glamorous good old fashioned fun with a Parisienne twist and some surprises thrown in for good measure!
For more information about this years Congress, including the lecture and workshop programme and details of how to book your place, visit www.vets-now.com/congress