On September 17 Mark Patteson will present an in-depth talk on heart failure in dogs and how to use diagnostic tools to help.
A CPD meeting called "Heart failure in dogs" is being held at The Moat House Hotel in Reading.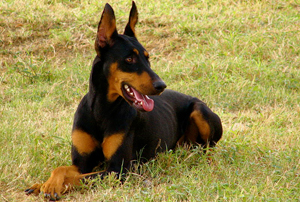 Presented by Mark Patteson, the event will take place on September 17 (2013) at 8pm and is being organised by Animalcare. Tickets cost £30, of which 50% will be donated to PetSavers.
"Heart failure is common in dogs. Heart disease is even more common", said Dr Patteson.
"We need to be able to recognise what sort of heart disease an animal may have and how important it is to the animal at that time.
"We need not just to have lots of diagnostic tools like radiography and echocardiography, but to make the most of our history taking and physical examination.
"We then need to know not just what drugs to treat heart failure with, but to judge when to use them. Cardiology can be a simple subject when you know what to worry about and what not to worry about, and identify the key features – things as basic as respiratory rate and heart sound intensity.
"This talk aims to make cardiology simple, but not simplistic, and to give practical advice that you can use in general practice."
Dr Patteson will talk through the case scenario of a dog with chronic mitral valve disease, highlighting the most useful clinical pointers to the onset of congestive heart failure.
He will use the case to illustrate how diagnostic tools can help and translate the information from recent studies into clinical practice to help vets manage the patients they see every day.
Booking and further details are available from 01904 487687 or email office@animalcare.co.uk, subject "CPD meetings enquiry" or by contacting Animalcare representatives Anna Brown at abrown@animalcare.co.uk or James Sheehy at jsheehy@animalcare.co.uk
A meeting pack will be available on the night including notes and a CPD certificate and there is a buffet included available from 6.30-8pm prior to the start of the session.