Training consultancy Onswitch has developed a course to help practices become "truly cat-friendly".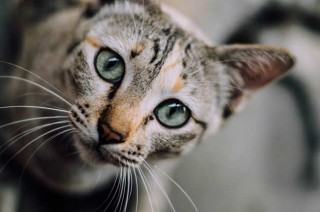 Created in collaboration with International Cat Care and Martha Cannon from the Oxford Cat Clinic, the "Developing cattitude" course is designed to appeal to all members of the practice team, with content covering clinical and non-clinical aspects of feline veterinary care.
Skills gap
According to Onswitch research, carried out on 400 delegates at BVNA Congress last year, practices "have a gap in their skill set" when treating cats.
The survey found:
two-thirds of owners are given no specific, proactive advice on how to transport cats to the practice
94% of respondents agreed it is important for all members of the practice to be cat-friendly, not just the clinical teams
less than a third of respondents knew or guessed correctly that 20% of cat owners do not return to a practice where they and their cat were stressed
86% agreed they would be interested in a course helping them share cat-friendly attitudes with owners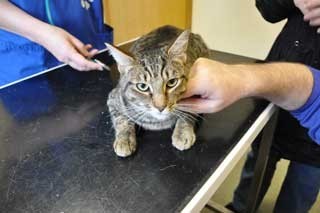 Miss Cannon wrote and developed the one-day course content with Onswitch, which includes:
why cattitude matters
the cat and journey at your practice
cattitude handling in the practice
promoting feline friendliness
what do owners really think?
Stress reduction
Onswitch managing director Alison Lambert said: "Research with cat owners consistently finds many are reluctant to visit the vets unless absolutely necessary, due to the high levels of stress experienced by both cats and owners.
"The 'Developing cattitude' CPD sessions help practices offer a service that is cat-friendly at every stage, helping them win new clients while also encouraging existing ones to visit more often. The interactive, video-rich course presents original research and feedback from cat owners."
Delegates will receive five hours of certified CPD from the course, which costs £285 plus VAT, and includes a pub lunch. Course dates are available throughout the UK.