Building work has begun at a Wirral veterinary surgery as part of a major modernisation project.
The new look Acorn Veterinary Centre in West Kirby will employ 19 people, including the creation of two new jobs.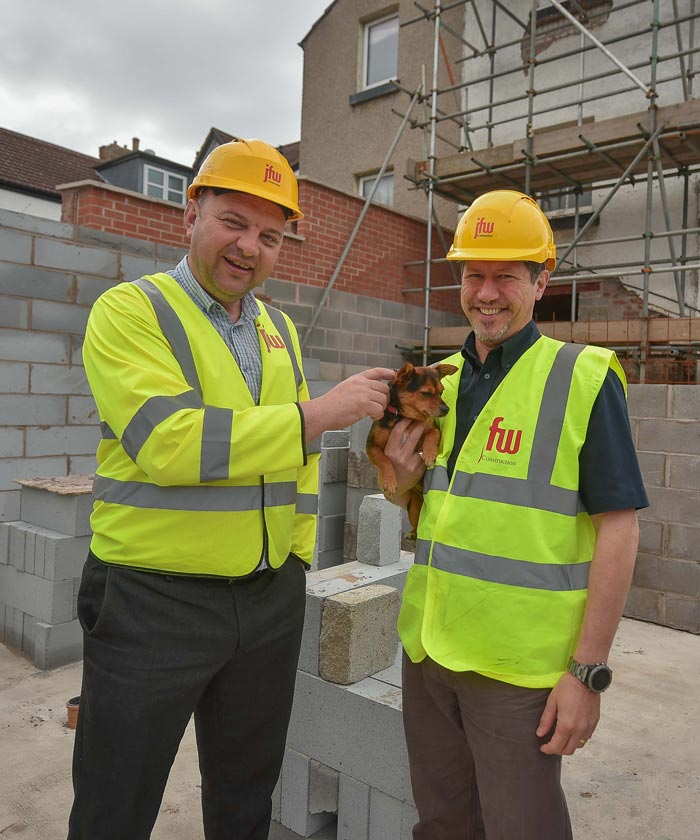 Former buildings attached to the end-of-terrace three-storey Victorian town house, which once housed a family printing firm and forms part of the surgery, have been demolished to make way for a modern, glass-fronted 3,000 sq ft single-storey building.
Fabulous facilities
The new practice will house:
three consultation rooms
a double theatre
an imaging suite with x-ray, ultrasound, endoscopy and ECG equipment
a designated feline and canine dental theatre, including a digital x-ray system
For the time being, the surgery has a temporary home at Hillcroft Farm in Frankby.
A familiar feel
Head vet Tom McGowan said: "The new practice is going to be open plan and airy with lots of light and high ceilings, but it will have a familiar feel with the same team working hard to look after our clients, which I think will be really reassuring to them.
"We are all extremely excited that work is underway. The surgery has been in the local community for 30 years and it is great to be overseeing a project to revitalise it for many more years to come.
"As a part of Willows Veterinary Group, we are always looking at ways to reinvest and improve facilities for our clients and their much-loved pets. It's important for our staff too, that they have a nice place to come and work in and to have something they are proud of."