The British Veterinary Association (BVA) has welcomed the Welsh Government announcement that all dogs in Wales must be microchipped by March 1, 2015.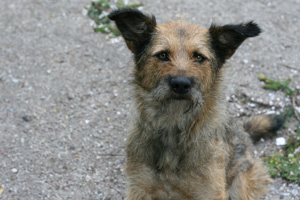 Announcing the news, minister for natural resources and food Alun Davies said: "It is increasingly important we have a method of tracing dogs back to their owner. Dog owners already have a duty of care under the Animal Welfare Act, but it can be difficult to ensure this duty is being met without a reliable form of identification.
"By microchipping all dogs in Wales we can formalise the relationship between an owner and pet and ensure an increased level of accountability."
BVA president Peter Jones said: "The BVA has been campaigning for compulsory microchipping of all dogs for many years, and so we are delighted that the Welsh Government will bring in new legislation soon.
 
"Microchipping is a safe, effective and permanent way to link dogs to their owners and is an essential part of responsible ownership. It is a small cost in terms of dog ownership with veterinary practices offering microchipping at a very reasonable price or at a discount or free as part of a practice promotion.
 
"We will continue to lobby the Scottish Government to ensure that the whole of the UK has compulsory microchipping in place."
Dogs Trust has also welcomed the news. Chief executive Clarissa Baldwin said: "The reality is that no matter how responsible an owner you are there is a chance your dog could get lost or stolen – microchipping is the most effective way to assist in a lost dog being returned to its owner.
"Whether it's an abandoned stray or much-loved family pet, there is no such thing as hierarchy in dog pounds."