Environment, Food and Rural Affairs Committee slams Food Standards Agency for lack of clarity over its role during scandal.
The Environment, Food and Rural Affairs Committee (Efracom) has condemned the Food Standards Agency (FSA) for a lack of clarity over its role during the horse meat scandal.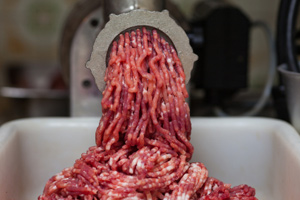 The committee – which holds the Government to account on food and environment issues – has published a report on food contamination, and within it, insists the agency needs to become "one step removed" from the Government to become a more effective regulator of the food industry.
Committee chair Anne McIntosh said: "The FSA must have the power to be able to compel industry to carry out tests when needed. It must also be more innovative in its testing regime and vigilant in ensuring every local authority carries out regular food sampling.
"The committee agrees ministers must be responsible for policy, but there was confusion about where responsibility lay for responding to the horse meat discovery. We urge the Government to… make the FSA one step removed from the departments it reports to."
Ms McIntosh also said those responsible for the discovery of horse meat in processed products must be identified and prosecuted to restore consumer confidence in the UK's frozen meat sector, expressing concern that no prosecutions have yet been brought despite "clear evidence of organised fraud" in the meat supply chain.
"The evidence suggests a complex network of companies trading in and mislabelling beef or beef products, which is fraudulent and illegal," said Ms McIntosh. "We are dismayed at the slow pace of investigations and seek assurances that prosecutions will be mounted where there is evidence of fraud or illegality."
Efracom also called for more action to stop such contamination happening again.
"Retailers and meat processors should be more vigilant against the risk of deliberate adulteration," said Ms McIntosh. "Regular and detailed DNA tests are needed on all meat or meat-based ingredients that form part of a processed or frozen meat product.
"Consumers need to know that what they buy is what the label says it is."
To read the report in full, visit Efracom's website.
Image © istockphoto.com/AcerbiPhotography