A college in Durham is hosting an open day for students looking to join their veterinary nursing courses.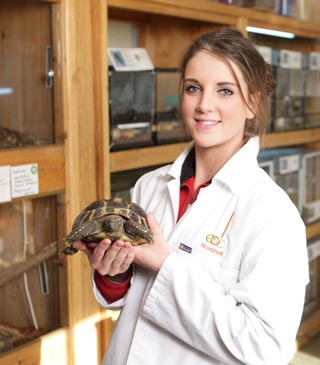 Set to take place at East Durham College's Houghall Campus on 24 March at 10am to 4pm, the drop-in day will give potential students the chance to look around the college's veterinary nursing facilities.
The event will also offer an opportunity to talk to staff and students and find out about the different course options available.
New facilities
There will also be information about the college's brand new animal care facilities, constructed as part of a £12 million redevelopment, which include:
a newly developed main building
an animal care centre
an indoor equine arena
agricultural buildings created on the site
Work is due to be completed for the new academic year in September.
Inaugural event
Lecturer in veterinary nursing Kayleigh Watson said: "This is the first time we have held an open day specifically for veterinary nursing and it is a fantastic opportunity for potential students to come along and see what we are all about.
"All the members of the veterinary nursing team, and a number of current students, will be on hand to talk you through the different courses and education delivery and there will also be opportunities to see our specialist equipment in use."
For more information on the open day, telephone Miss Watson on 0191 375 4723 or visit www.eastdurham.ac.uk