Practice staff in Dorset have come up with a charity fund-raising challenge they believe recreates the sort of average work day every veterinary professional can associate with, but with a twist.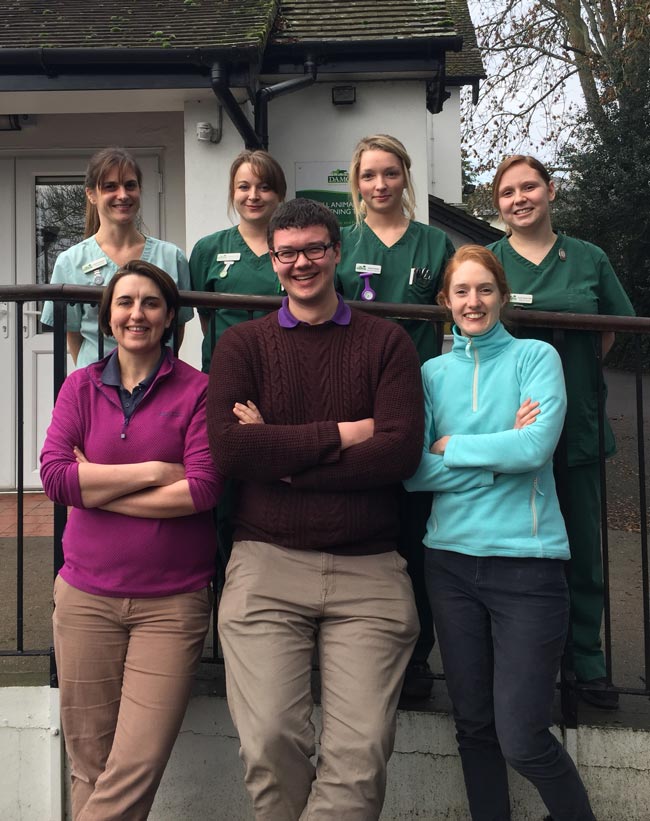 On 13 May, three vets and four veterinary nurses from Damory Veterinary Clinic in Blandford Forum will set out on a 25-mile walk along the Jurassic Coast – a World Heritage Site on the English Channel coast of southern England.
'Ups and downs'
Vet Samantha Butler explained: "Just like our work days, the walk will have its ups and downs – and moments of pain, stress and joy – but, with teamwork, we'll make it to the end."
Dr Butler said they will be raising funds for two charities – first of which is mental health charity MIND.
She explained: "Mental health is an extremely important part of the veterinary world and we, as veterinary professionals, always strive to take care of others, but sometimes we forget about ourselves.
"MIND aims to support anyone experiencing mental health issues, which can often be difficult to address as an individual."
Pet charity
Dr Butler added: "Secondly, we will be raising money for Pets As Therapy, which provides an animal visiting service in hospitals, hospices, nursing and care homes, special needs schools and various other venues across the UK.
"These fantastic dogs and cats can provide a wonderful service to people who have perhaps been unable to have their pet with them or who miss a treasured friend from years gone by."
Donations to support the walk can be made via Damory Veterinary Clinic's Just Giving page.