A veterinary clinic has warned owners about the dangers of acorns after saving the life of a dog that ingested some while playing in woodland.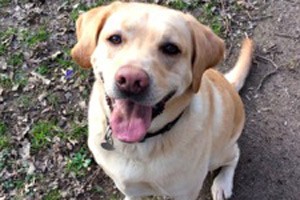 Max, a four-year-old Labrador, had been playing in the woods, but his owners didn't realise he had swallowed some acorns.
Later, Max's owners noticed the dog was lethargic, acting out of character, unable to settle and drooling excessively.
They contacted Heath Veterinary Clinic, which has practices in Burgess Hill and Hurstpierpoint, West Sussex, and were advised to bring Max into the clinic immediately.
Vet Nicky Chinneck was concerned Max had ingested, or come into contact with, something toxic.
She gave an emetic injection and, within minutes, Max vomited up a large quantity of acorns. Clinic staff fed him charcoal enhanced food to absorb any remaining remnants of the acorns in his stomach and intestines.
Initial blood tests showed the toxin had not affected Max's liver and kidneys, but he will have further tests to check there is no lasting damage.
Acorns contain tannic acid, which is believed to be the toxic component, and can cause damage to the liver and kidneys. Ingested acorns can also cause an intestinal blockage.
Practice manager Sarah Solomon said: "Max's owners acted quickly so Max should make a full recovery.
"While it can be difficult to watch your dog's every move when out walking them, it is important to try and ensure they don't eat or play with acorns due to the toxic ingredient.
"If Max hadn't been treated so quickly, the outcome may have been very different. Be aware of the symptoms of toxicity and if you are concerned in any way about your pet, contact your vets immediately."