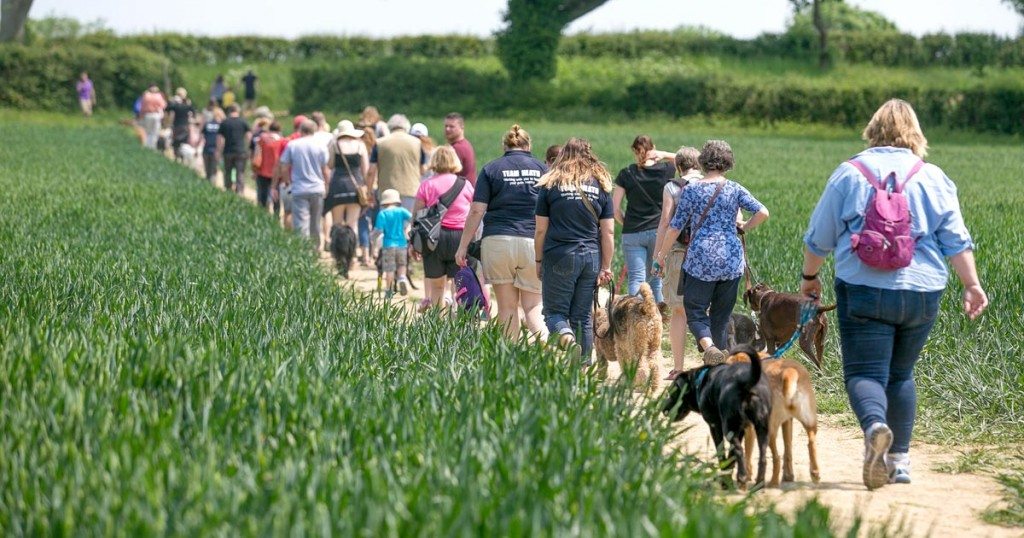 Heath Veterinary Clinic in West Sussex hosted a mass dog walk to celebrate the 10th anniversary of its Burgess Hill surgery.
Practice manager Sarah Solomon arranged the event – part of the Burgess Hill Summer Festival – as a thank you to the community for its support over the past decade.
Summer stroll
Clients, locals and their four-legged friends joined staff for the canine stroll, which took them through the Sussex countryside, finishing at The Watermill pub.
Walkers enjoyed a slice of celebratory Heath Vets-branded cake, while dogs got a home-made treat.
Meanwhile, pet photographer Jackie Eke was on hand to take action shots of the walk to sell for Dogs Trust Shoreham.
Fantastic turnout
Heath Vets practice manager Sarah Solomon said: "We had a fantastic turnout for the walk and celebrations in the pub.
"I'm extremely pleased our local town mayor counsellor Jacqui Landriani joined us. All of the dogs were impeccably behaved and had so much fun running around.
"A huge thank you to everyone who came along and supported our special day."