PDSA has repeated its warning about the dangers of chocolate after a dog from Glasgow became ill when it ate an entire box.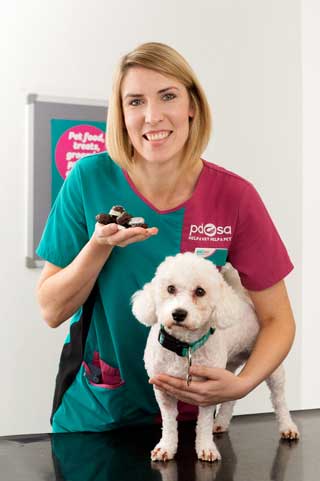 Three-year-old bichon frise Faith munched her way through a box of mint chocolates after climbing over a pile of presents to get to the toxic treats.
PDSA vet Hannah McIvor said: "Unfortunately, Faith had eaten dark chocolate and lots of it.
"Because it was making her so sick, we had to put her on a drip to keep her fluids up and reduce any damage to her kidneys. We also gave her medicine to help stop her vomiting.
"Thankfully, being sick at home seems to have helped prevent her suffering the worst symptoms and, after being kept in overnight under close observation, she was able to go home again."
Faith has recovered and the PDSA Pet Aid Hospital Glasgow team hope she will be the final dog they see with chocolate poisoning this Christmas.
The hospital is one of the busiest in the UK, seeing up to 258 animals on any given day.
It costs the charity more than £1.4 million to run each year, met entirely through voluntary donations.
For more information about PDSA's veterinary services, telephone 0800 731 2502 or visit www.pdsa.org.uk