Veterinary associations voice concerns about new tendering proposals for official veterinarian services.
The BVA and the BCVA have reacted cautiously to Government plans for putting official veterinarian (OV) services out for tender.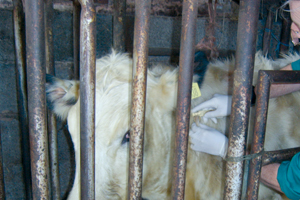 Last week, the AHVLA announced its plan to award contracts to approximately 10 delivery partners to supply a flexible package of veterinary services, including TB testing and other Government-funded services, such as brucellosis testing, from 2014.
BVA president Peter Jones responded by saying: "The uncertainty over the future of TB testing for the past few years has put a real strain on our members and so we are pleased AHVLA has finally come forward with plans for the new model.
"While BVA's legal advice does not fully support the direction AHVLA has taken in terms of procurement we are aware of the pressure on the Government to deliver a new and affordable system at a time of severe financial constraints,
and we have, therefore, continued to push for essential elements highlighted by our members and divisions.
"AHVLA has listened to our call for a system that involves local practices as far as possible and gives time for practices to plan for the future.
"While we understand some members will be disappointed and concerned about the introduction of tendering, it is important practices understand what is happening to make sure they get the most out of the new arrangements.
"We're keen to hear views from members about the new model so we can feed in as it is refined ahead of the final invitation to tender later this year. We encourage potential suppliers to engage with the process and attend the AHVLA supplier days on September 3 and 5."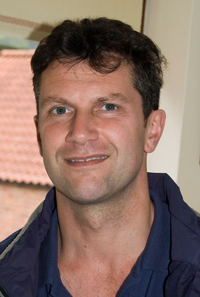 Jonathan Statham, president of BCVA, added: "One of the major concerns raised by our members has been the uncertainty over staffing levels ahead of the next TB testing season and we now know it is business as usual until the new model comes in next year.
"However, we have serious reservations over the introduction of tendering. Although we are pleased the model does pick up on some of the key elements of the BVA and BCVA presentation – particularly the role for small and medium-sized practices in local areas – and our TB Plus model – it fails to acknowledge genuine progress on control of bTB requires a much more holistic approach.
"Only by successfully controlling TB and other diseases will we truly control the cost of Government-funded services.
"A concept of 'Animal Health England/UK' has been proposed and would encourage major delivery partners for government-funded veterinary services to work in partnership with industry for real progress in control of endemic cattle disease.
"There is a significant risk with the current announcement that short-term cost control and profit generation will dominate the agenda, limiting progress."