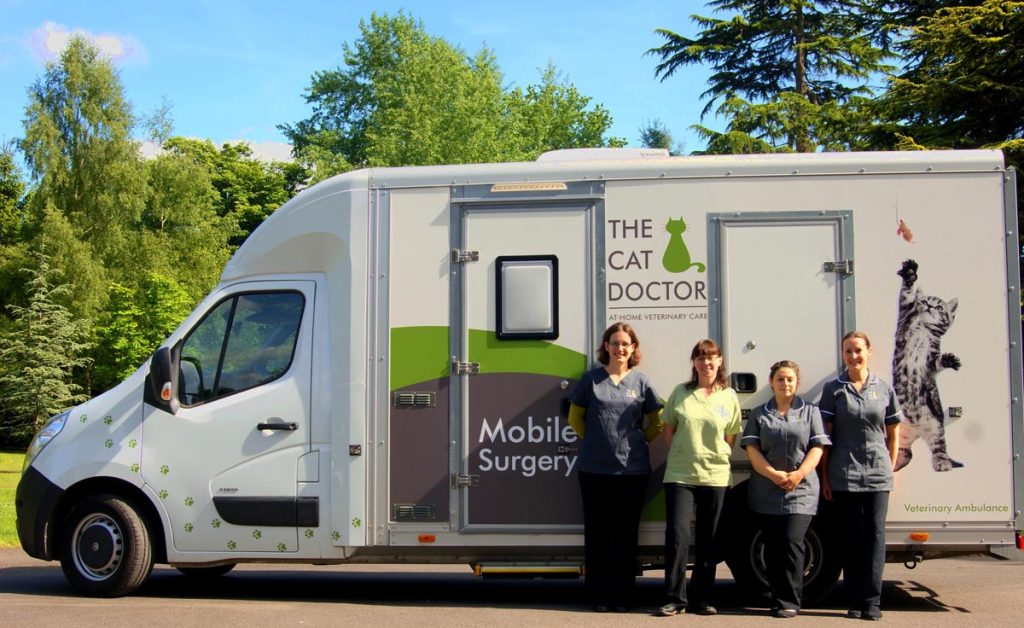 The UK's first RCVS-accredited twin-room mobile operating theatre exclusively for cats has been launched.
The Cat Doctor "Catmobile", crewed by a vet and an RVN, has been custom designed and built on the chassis of a seven metre-long Vauxhall Movano van to house a prep room separated from a fully equipped, sterile theatre area.
Family car
The unique vehicle is the brainchild of vet Amy Bergs, who set up The Cat Doctor mobile veterinary service in the Surrey and south-west London area in 2013.
At the time, Dr Bergs drove a normal family car to see sick animals at clients' homes to reduce patient stress. However, if an operation was required, she had to rent theatre space at supportive local clinics, meaning the patients still had to undergo stressful journeys to strange premises.
Dr Bergs, an advanced practitioner in feline medicine, said: "We saw the need to have our own space, and also for the cats not to have to make that journey, because, obviously, the whole point of our business is to keep it as stress-free as possible, and completely eliminating the journey to the vets was our ultimate goal."
Built from scratch
The project to design and build the vehicle from scratch took 18 months. Dr Bergs said: "We approached the RCVS a year ago and did everything according to its standards, as we had accreditation in mind from the very beginning."
The "Catmobile", as it has been christened, features what is believed to be a unique divider between operating theatre and prep room, as well as a fully equipped dental suite for surgical dental extractions.
Dr Bergs said: "The operating theatre can be used for any surgical procedure and we regularly perform spays, castrates, thyroidectomies and other soft tissue surgeries – whatever the patient requires."
No car journeys
The van is "much better" for the cat for a number of reasons, she said.
"Firstly, it completely eliminates the journey to the clinic, so there's no car journey. By the time the cat gets to a clinic, it can be so stressed that everything after that is so much harder.
"If it is a particularly nervous cat, we can give it pre-med or sedation in the house, so we don't even transport it to the vehicle until it is pretty much asleep.
Stress-free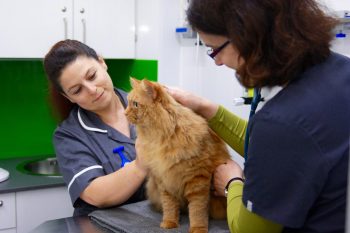 "Also, because there are no barking dogs and no other cats to be made nervous by, and only a maximum of two people in the van, the recovery from anaesthesia is very stress-free as well.
"Cats have nothing to focus on except their own recovery and we've found recoveries to be very smooth indeed. As soon as they're able to walk around, we bring them back into the house and they can finish their recovery where they're most comfortable."
The "Catmobile" has been recognised as a Cat Friendly Clinic by International Cat Care's veterinary division, the International Society of Feline Medicine.