Cost is a major factor in more than 39% of cases where owners of a cat, dog, rabbit or horse fail to vaccinate, according to a YouGov poll commissioned at the start of the 2011 National Vaccination Month campaign.
Cost is a factor in more than 39% of cases where owners of a cat, dog, rabbit or horse fail to vaccinate, according to a YouGov poll commissioned at the start of the 2011 National Vaccination Month campaign by Intervet/Schering-Plough Animal Health.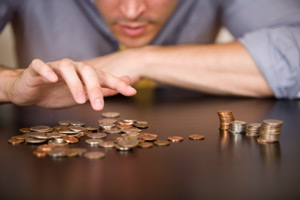 The survey shows that more than half of Britain's pets are being left unvaccinated and potentially vulnerable to disease.
The campaign, spearheaded by wildlife broadcaster Chris Packham and TV zoo vet Matt Brash, is pointing to an increase in outbreaks of parvovirus and evidence to suggest that three quarters of vet practices in the UK have seen cat flu in the past year as signs that disease hotspots may be developing across the country.
According to the YouGov survey, 37% of those failing to vaccinate their pets say they last did so within the last two years. The majority (55%) say they last vaccinated their pets within the past three years. Just 11% last vaccinated their animals between 3 and 4 years ago.
The survey also revealed strong regional variations in vaccination level, suggesting that pet owners in the west midlands are the worst culprits with half of pet owners admitting their animals are unvaccinated. Next comes the north west where 43% of pets have either lapsed immunity or never been vaccinated.
Other regional variations include:
North East 24% unvaccinated
North West 43%
Yorkshire/Humber 35%
East Midlands 24%
West Midlands 50%
East of England 28%
London 35%
South East 29%
South West 26%
Wales 25%
Scotland 20%
Matt said: "There appears to be a worrying trend of falling vaccination– among those not protecting their pets, large numbers have stopped within the past two years. It is also really concerning that families with pets appear hardest hit.
"There do appear to be some regional trends with sharper falls in Wales and the East of England, which as a vet is of even greater concern. If vaccination falls below a certain level in parts of the country, this could have an impact on herd immunity with the result that we could start to see disease hotspots developing."
Vet practices across the country are currently offering a discount on vaccination through the National Vaccination Month website to encourage pet owners whose cats, dogs, rabbits and horses are unprotected, not to cut back on life-saving healthcare.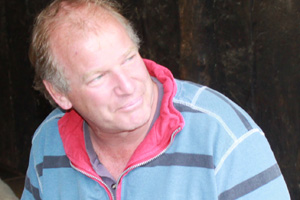 On the first day of a TV advert being aired to support the campaign, the campaign website crashed briefly due to volume of traffic.
Angus Robinson from Intervet/Schering-Plough Animal Health said: "The campaign is really taking off this year and the YouGov survey revealed some significant data of use to veterinary practices.
"A perception of cost still seems to be the major factor and the economic climate is clearly behind this, but lack of awareness of disease is also key.
"The survey suggests that not only is there a demand for National Vaccination Month – 76% of those not vaccinating said they would take advantage of a scheme like this – but there is also a real need for client education. A staggering 91% of those polled said they would get their pet vaccinated if they were aware that there was disease in their area."
He concluded: "Without wishing to scare people, we do need to alert pet owners to the fact that pet disease is out there. It is the kind of thing that they never think is going to happen to their beloved pet but when it does, it is devastating."
Pet owners can download a voucher from www.nvmonline.co.uk for a discounted vaccination, offering savings of around £30 from participating surgeries throughout May.
Unvaccinated and eligible dogs, cats, rabbits and horses are all included in the scheme and more than 2,000 veterinary practices are taking part in the campaign nationwide.
Main image ©iStockphoto.com/MichaelDeLeon