A critically endangered Amur tiger became a star of the small screen when its rare dental surgery was captured by a news crew.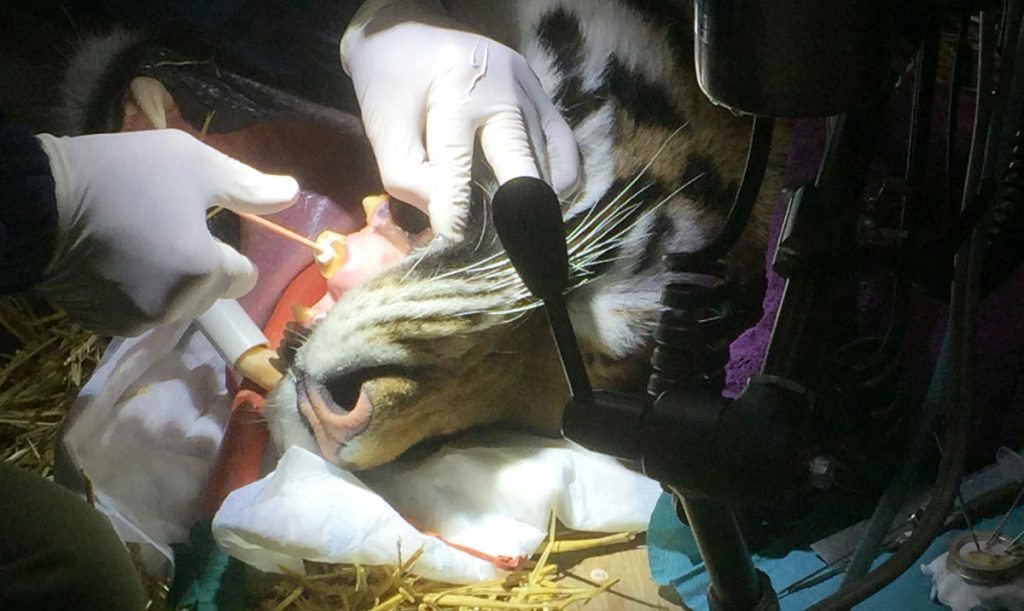 When Woburn Safari Park resident Elton required medical attention for a cracked canine, zoological dentistry expert Peter Kertesz was called to the Bedfordshire-based attraction to assist.
Out for the count
Dr Kertesz cleaned out the right canine and fitted a tooth-shaped filling to prevent infection and minimise discomfort.
While Elton was out for the count, the team took the opportunity to work on the left canine as a precautionary measure, ensuring there was no damage to the root canal.
What's more, the team from CBBC's Newsround was on hand to capture the action.
Up and about
Head of section in reserves Chris Smart said: "We were initially concerned when Elton broke his tooth as it was clear he was in some pain, but thankfully Dr Kertesz was able to come to the park quickly to help.
"The procedure went well and, although he was naturally a little sleepy afterwards, Elton has made a speedy recovery and can now be found busily exploring the reserve again."
Elton is the father to two female tiger cubs with female Minerva, a family deemed genetically important to Europe's captive tiger population.