A product has been released for epilepsy in dogs that aims to make dosing and dispensing easy and accurate for practice staff and owners alike.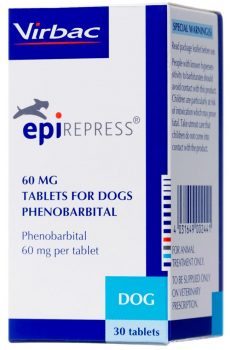 EpiRepress from Virbac contains "tried and trusted" phenobarbital, the only ingredient licensed to treat idiopathic and structural epilepsy, and provides clinical improvement in 85% of cases, said the company.
Tailored dosing
The product is offered in the conventional 60mg tablet strength, which can be split in two or four to enable dosing to be tailored to the needs of an individual patient.

More manageable
EpiRepress is the first epilepsy treatment to be offered in easy-to-dispense boxes of 30 tablets, removing the need for the practice team to count out tablets from larger pots – a process that can be done without the need to handle individual tablets. The smaller box size also makes the purchase price more manageable for clients, Virbac claims.
A range of resources for practices and owners has been created to support the use of EpiRepress, which includes:
a comprehensive epilepsy diary, packed with useful questions and tips
a folder to keep the diary and extra materials in one safe place
a diagnostic and treatment poster for practices, complete with differentials