The Royal Horticultural Society (RHS) and The Wildlife Trusts are working alongside the British Hedgehog street campaign to show the importance of protecting our hedgehogs.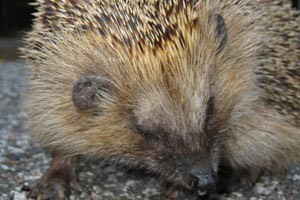 Hedgehog numbers in the UK are estimated to have dropped by as much as 30% during the past decade, prompting the campaign which will take place during the Wild About Gardening Week, from October 26 to the beginning of November.
A host of organisations are getting involved to promote the week and encourage people to prevent hedgehogs from suffering a further decline, especially during the winter months.
There are many tips available to ensure the safety of hedgehogs; for information visit the blog about how to encourage hedgehogs into the garden. http://www.birstall.co.uk/blog/how-encourage-hedgehogs-into-garden/