Private vets to get more responsibility in the fight against bovine Tuberculosis under new British Cattle Veterinary Association proposals.    
BCVA president Jonathan Statham has called for the generation of a new partnership between the Government, industry and the veterinary profession.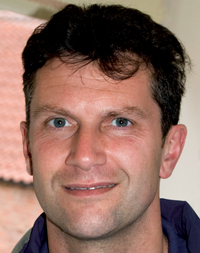 A longer-term view of disease control could see such a partnership taking greater "ownership" of endemic diseases including bovine TB (bTB) with appropriate support from the Government.
An industry owned not-for-profit company, or CHCo, could facilitate cost-effective delivery of endemic disease control for the British cattle population, to include bTB, he believes.
Routine surveillance for bTB could be integrated with other endemic diseases, and delivered to farmers by their own vets, who could take on a greater responsibility in a "TB Plus" capacity for some of the bTB administrative and epidemiological tasks currently performed by AHVLA vets.
An industry levy could run alongside risk-based charging for surveillance at farm level. The proposed model would see Government continue to deliver support for bTB breakdown testing, reactor removal and compensation. 
Similar to Animal Health Ireland (AHI), the CHCo could have a management board comprising farmer bodies such as the NFU, the levy boards, the veterinary organisations BVA and BCVA, Defra and AHVLA, and additionally, industry expertise from Cattle Health Certification Standards (CHeCS), private laboratories and universities, together with the Cattle Health & Welfare Group (CHAWG).
Mr Statham said: "It is essential that a critical mass of expertise is maintained in both farming and veterinary sectors.
"This concept offers an opportunity to achieve both surveillance and disease readiness for exotic or new emerging disease via an empowered veterinary profession in partnership with Government and the UK farming industry."