The British Veterinary Nursing Association has announced that the BVNA Congress 2012 will take place at the Telford International Centre (TIC) from October 5-7.
The British Veterinary Nursing Association is delighted to announce that the BVNA Congress is to move to a new venue, Telford International Centre (TIC), for the 2012 event.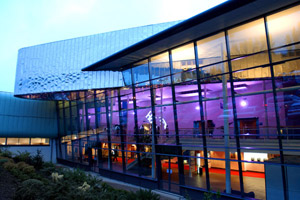 Next year's event will take place from October 5-7, 2012.
 
The move will provide a modern venue with full conference facilities, excellent on-site hotels plus a range of alternative accommodation within walking distance of the venue. There is also free on-site parking and excellent road and rail links.
Association manager Angela Mariconda said: "The decision to change the location of a well-established and successful event was not an easy one to make, but TIC offers many advantages over the previous venue, including purpose-built lecture theatres, excellent exhibition space and a wide selection of hotels from budget to luxury."
 
BVNA Council are very excited about the move as the new venue will not only be more convenient in terms of location and facilities, but will also enable further growth of the scientific lecture programme and provide greater value for delegates.
Further information will be available in January and delegates will be able to register from April 2012.
Photo: Southwater Event Group