The BVA has welcomed a recommendation from the Lib Dem deputy leader, put forward in the Hughes Report, that would help students from low income backgrounds.
The BVA has welcomed a recommendation from Lib Dem deputy leader Simon Hughes that would help students from low-income backgrounds.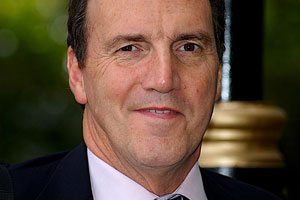 Among proposals in his report to government, Mr Hughes has said scholarships should be allocated directly to schools to reduce the impact of tuition fee reforms.
Mr Hughes is the government's advocate for access to higher education and outlined 30 recommendations on how to get more students from deprived backgrounds to apply to university in the report published today.
Each school would decide which students are awarded a scholarship, with the proviso that they are from a low-income background. The students could then apply to university knowing they have extra financial support if they gain a place.
Responding to the report, the BVA welcomed the recognition that longer courses, such as the veterinary science degree, require additional support to help attract applicants from a wide range of backgrounds.
 
The Hughes Report proposes that "education institutions recruiting for longer courses and the organisations associated with these professions should have particular programmes aimed at widening access to these courses".
 
BVA president Harvey Locke said: "Newly qualified vets are guaranteed one of the most expensive degree courses while entering a profession that is relatively low paid when compared to other professions with long degree courses. The profession needs additional support to help attract the brightest students from all backgrounds and to ensure less well-off students are not discouraged from starting or continuing the veterinary degree on their path into this wonderful profession.
 
"We know that some veterinary schools already have programmes aimed at attracting students from poorer backgrounds into the profession and we would hope to see this rolled out across all of the UK's seven veterinary schools.
 
"The BVA has been in dialogue with the government on the issue since the Browne review last October and has met with Simon Hughes to discuss the profession's concerns about access to the veterinary profession. Working with the Association of Veterinary Students we will continue to actively lobby to get the best possible outcome for veterinary students."
 
The Hughes Report is available on the Cabinet Office website.