The BVA and the BVA Northern Ireland branch have welcomed plans to bring forward draft legislation to make bovine viral diarrhoea (BVD) testing compulsory in Northern Ireland.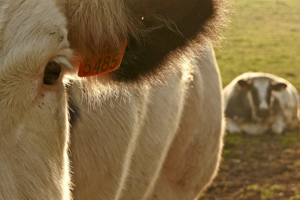 Announcing the decision on 1 December, Department of Agriculture and Rural Development minister Michelle O'Neill said she would bring in legislation to make testing compulsory for BVD virus in newly born calves, including stillbirths and abortions.
BVA Northern Ireland branch president Simon Doherty said: "With about half of Northern Ireland farmers involved, the uptake under the voluntary BVD testing scheme has been really promising.
"So it's most welcome Ms O'Neill has committed to the necessary introduction of compulsory testing, as part of the joined-up government, profession and industry approach that is crucial for the delivery of a successful BVD eradication programme in Northern Ireland."
BVA president Sean Wensley said: "Vets and farmers have been well engaged with the process so far and keen to see it progress; the announcement for a compulsory BVD testing scheme was made more than two years ago, so we are very pleased to hear this next step in its continued progress towards legislation, with a deadline for rollout set for March 2016."