The BVA, the RCVS and the Veterinary Defence Society have teamed up to advise overseas vets in introducing them to the UK veterinary profession.
The BVA, the RCVS and the Veterinary Defence Society have joined forces to help overseas vets get the best start to their career in the UK.
Entitled "Introduction to the UK veterinary profession – an essential CPD course for overseas vets", the course will be in two modules focusing on communication skills and legal issues.
RCVS president Jacqui Molyneux said: "Each year we register around 600 overseas graduates – around 40-45% of our total new members.
"We appreciate that working in a foreign country can have its challenges – and that regulatory structures and professional expectations can change in different countries – not to mention language and cultural barriers.
"We hope that this two-day course will help overseas graduates to better understand the professional framework in the UK."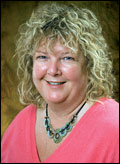 The two modules, which will be held separately, are:
"Key information and skills needed to practise as a vet in the UK", which maps out how the profession is organised and includes information about jobs, employment rights and the support available if things go wrong.
"Master class in communication skills", which outlines challenges in the consulting room and how to handle them.
BVA president Carl Padgett said: "Adjusting to life and veterinary work in the UK can be challenging, not least because off the very demanding clientele. This course will give participants a solid foundation, so they know what to expect, what their responsibilities are and how to protect themselves."
The course runs on November 27 and 28 at the headquarters of the BVA in central London – to find out more visit the BVA's website.