A one health initiative led by the BVA has been shortlisted for an Antibiotic Guardian Award.
The nomination is for a poster the association launched with the British Medical Association, Public Health England and the VMD to mark European Antibiotic Awareness Day (EAAD) in November 2016.
Vets and doctors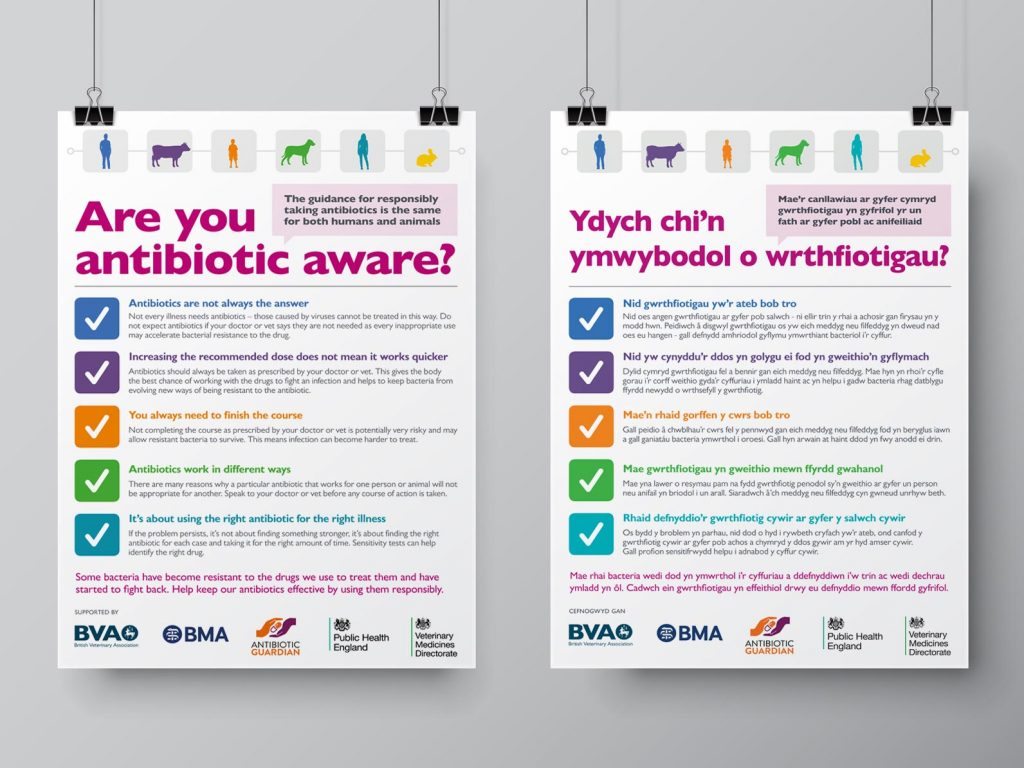 Designed for both vets' and doctors' practice waiting rooms, it highlights how responsible use of antibiotics is necessary in both human and veterinary medicines to ensure a drug's continued effectiveness in treating illnesses.
The announcement of shortlisted candidates comes days before this year's World Veterinary Day (29 April 2017), which for 2017 focuses on antimicrobial resistance (AMR) and the ways veterinary professionals can promote the responsible use of antibiotics not only in their own profession, but to clients as well.
Honoured
BVA president Gudrun Ravetz said: "We are honoured to be shortlisted for the Antibiotic Guardian Awards, [as it] acknowledges the great work being driven by the veterinary profession to tackle AMR.
"Increased collaboration between health sectors is crucial to properly address this global concern, so it was fantastic to work with other leading veterinary and human medical organisations to create and disseminate our poster; ensuring positive steps are being taken across human and animal health to preserve these essential drugs for future generations."
The winners of the awards will be announced at a ceremony on 8 June at Imperial College, London.